23rd FEB.~25th FEB.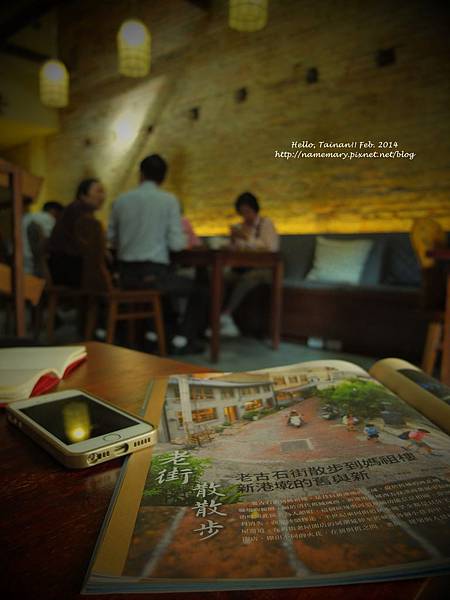 I did a trip to Tainan with my friend for 3 days. Never expected I could spend such long time in a place without any plan. To be honest, it was not bad.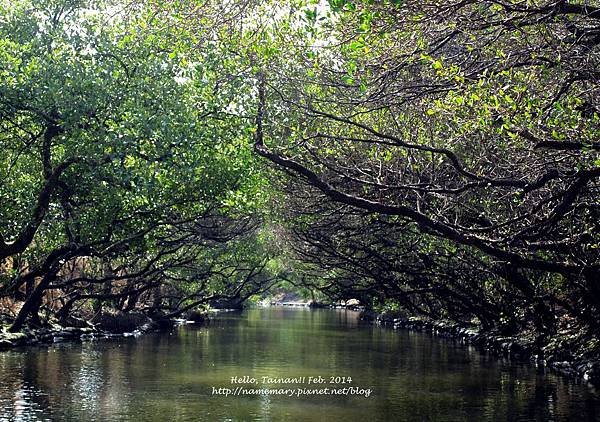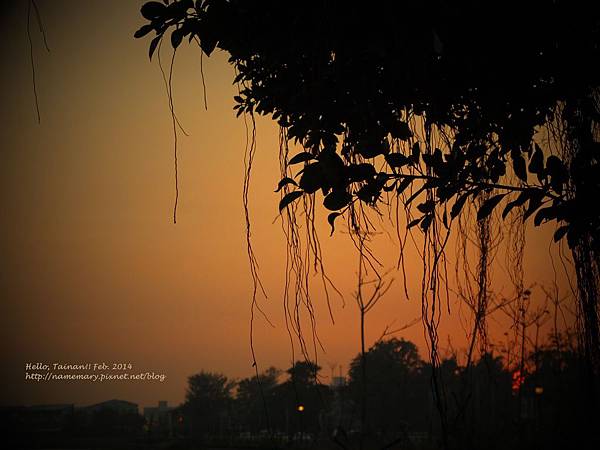 The weather was sunny and beautiful during the day when we rode the bycicles around the old city. People walked slowly and cars seldom honked on the road. It was a perfect place for people who couldn't put up with the fucking cold days in Taipei.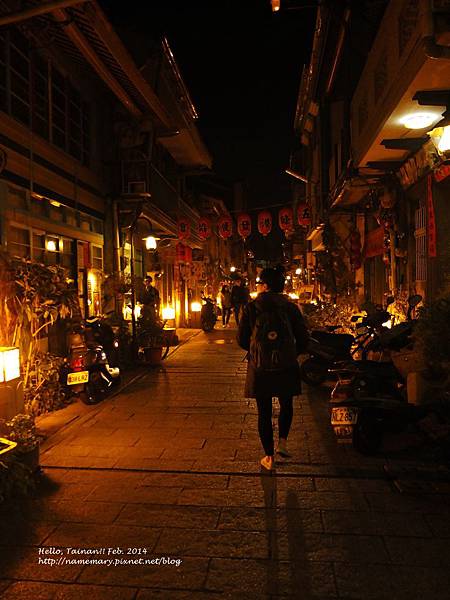 Instead of running outside, we spent more time in our cozy hostel "Catch Phoenix".
Before noon, with the amazing food and drink we bought in early morning, my friend usually died on the futon and I was such a couch potato sticking to Television. Couldn't remember when the last time I enjoyed the slow-space life in Taiwan.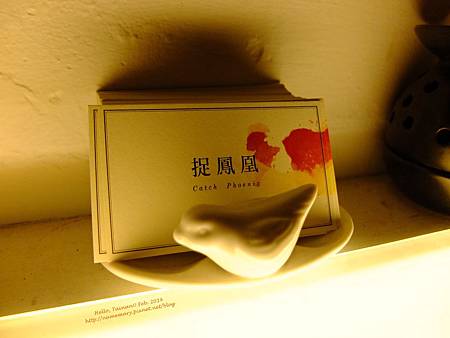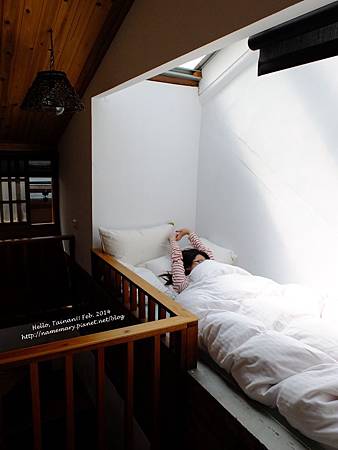 Thanks to my lazy friend, we had a relaxing trip in southern Tawain. Love it!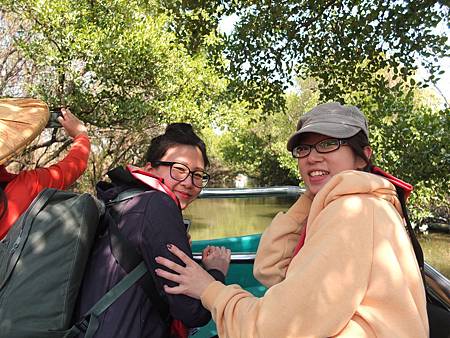 Oh, btw, we took a half day in Taichung for ice cream only XDDD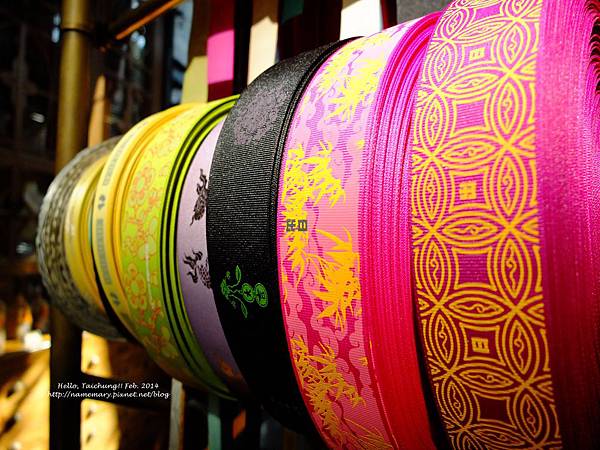 17th FEB.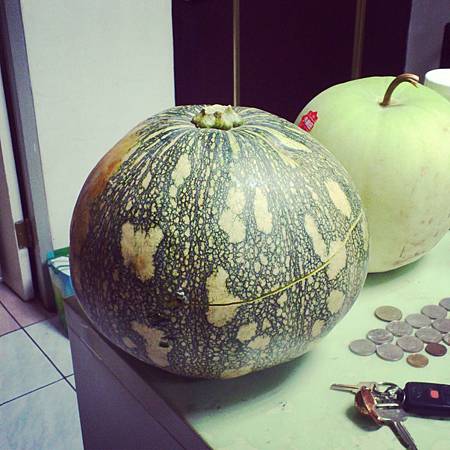 A giant pumpkin stood on my desk this morning. I took aback by the size like a basketball which reminded me of the NBA 3-point Contest I watched yesterday.
My boss' dad is a farmer. Planting many kinds of fruits and vegetables is his hobby. Therefore, it is a kind of "bonus" for me to take them home for free. In the first year, my parents thought I was working in an agriculture products marketing company...
I stared at the "big baby" and thought it seemed he found a new kind of pumpkin, or a new way of planting the old kind of pumpkin...who cared! I only cared how to take it home by riding bike...damn.
16th FEB.
Suprise is never good for heart, no matter for the giver or the reciever.
I went to pick up my friend at the airport without telling her in advance. As I was waiting in front of the welcoming gate, my heart was racing and afraid of overlooking her. Thanks to the airport wifi, I got her on FB to tell her the truth and avoid picking up nobody.
She was crazy happy for the suprise but I was freaking exusted by the tension before I cought her...no more suprise...I swear...
14th FEB.
Wish you a dumb way to Valentine and a happy Latern Festival!
Even Elsa still leted her power flurries through the air into the groud, I could get high whenever I thought of her return! It had been 5 years since last time we saw each other in Taiwan. I always thought we should get together again in NYC someday. But she is going to come to me before it. Can't wait to see you, my friend!
11th FEB.
Today was freaking cold! I wrapped myself with 5 layers but it still couldn't stop my hands and feet getting frozen. Heaven knows how I tried to pretend "the cold never bothered me anyway".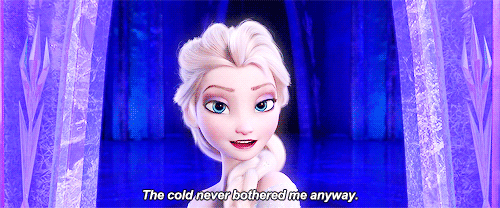 But the fact is "cold cold cold!".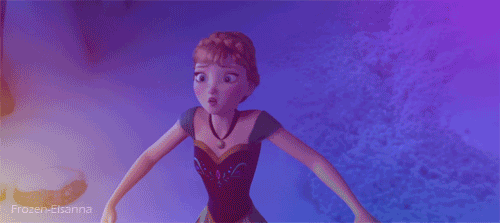 <gif drawings from:http://poyusama.pixnet.net/blog/post/335167730>
In such cold days, Mia is in heat.
I welcomed it if she was willing to share the warmth with me by rubbing her body against my leg. However, the slut loved my brother, a young man, rather than me!
9th FEB.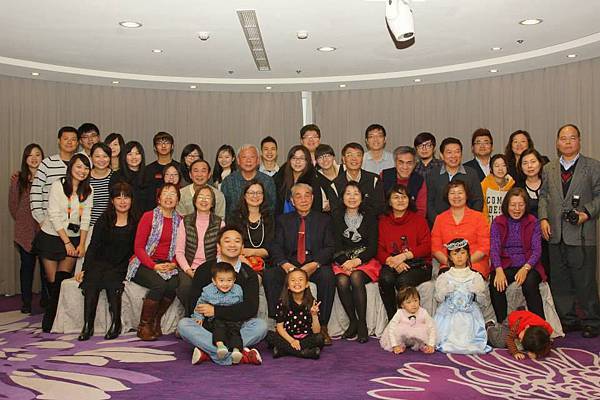 This Sunday was my grandpa's 90th birthday! All the family got together to celebrate the big day in Hsinchu. The feast in Hotel Royal was opened with a "look back" photo video.
The old pictures brought these old people back to the old days. We saw the young grandpa hold baby uncle and young aunts play in the fields around. And suddenly, all the children grew up, only grandpa grew old. It was such a long way to walk with flying time. It reminded me of the movie <To Live> by Zhang Yi Mou.
The feast was end up with family photo taking. Every flash seized the precious moment and push the new generations forward to the future!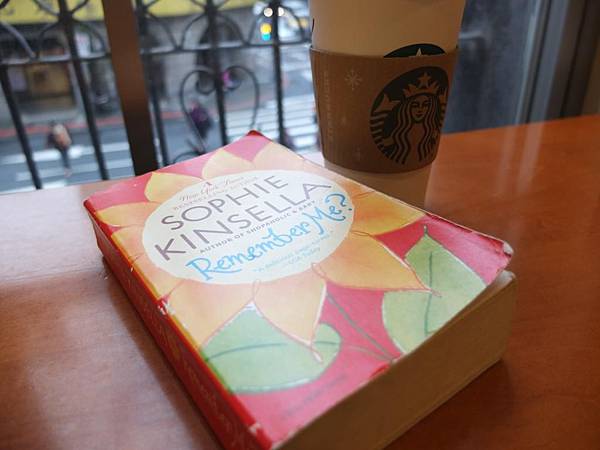 No, I hardly remember you , English...
The commissioning work was partly completed just before Chinese New Year. To be honest, I was neither a good interpreter nor a good receptionist. My English became so weak that I was hardly able to talk with the engineers. I used to be proud of my English conversation with easy words. However, without practice and enough reading, I didn't know how to communicate with them. I'm regretting to my poor performance and never want to make the same mistake in May when they are back again for the rest work. Think it's time to reopen the English journal. Hope I can find a way into English…(cross fingers).